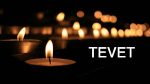 The Hebraic Month of Tevet
by Lori Perz
Here comes the Hebraic month of Tevet (Dec. 29-January 26) and "Here comes the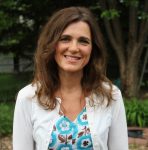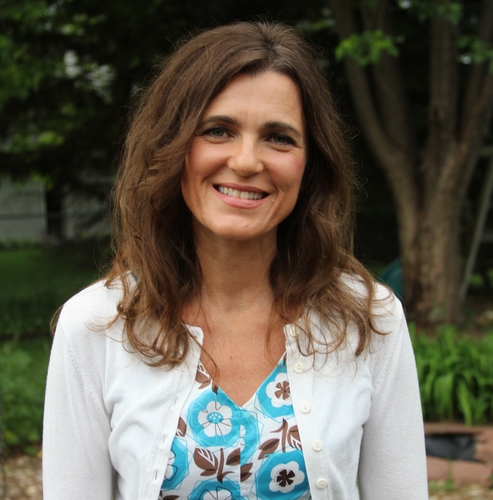 Judge!"  One word to summarize Tevet is: justice.  Let that be the backdrop as you receive revelation on what the Lord is doing in this appointed time of Tevet.
10: Testimony
Tevet is the 10th month.  Consider the fact that we are in the 10th month of the 10th year (Hebraic year of 5780). This has a "doubling" aspect to it.  The number 10 is connected to "testimony".  One of the names of the Ark of the Covenant is the Ark of Testimony.  As with many of the Word in Due Seasonwords, there is an archeological discovery to correlate.
Recently, theJerusalem Postreported that a 3,100-year-old temple was unearthed and with it, what some believe to be the stone table that the Ark of the Covenant was placed upon!  This is an astonishing discovery!  Pray into what the Lord is saying about this discovery!  Remember also that the Ark of the Covenant was God's manifest presence, so now we, as God's sons and daughters, are the "ark" of His presence!  Let that amaze you afresh.
10: Divine Order
The number 10 also means "divine order, law and order and godly authority".  This is a month for God's divine order to be further established not only in our lives, but in every sphere.  It's also a time for whom God has appointed as His godly authority to arise–and for us as believers to be more intentional to pray for them!
I heard the Lord say, "Order in the court and court orders! I'm bringing MY divine order in the courts in a new way this month!  I'm setting the stage for My order in the Supreme Court!  My SUPREME COURT of heaven will manifest in your earthly courts. I'm releasing My Court orders and some of them are a FINAL ORDER—the end of the court action!"
5780: Year of the Full Circle
I shared this prophetic word in September of this year, but it is one that God continues to highlight:  this Hebraic year of 5780 is the Year of the Full Circle.  The number 10 means "full circle". It also means "fullness of time, full manifestation".  WATCH for the ways that God is bringing remarkable full circles in your life. You will find yourself in a moment and realize that it's God's full circle of restoration.  It's also an ending that He is bringing to certain things in our lives, so that He can bring forth a birthing of a new beginning.
That full circle is also manifesting on the enemy.  As he sends out opposition and attacks against the people of God, it will circle back around and hit him like a boomerang! This is what happened with evil Haman in the Book of Esther.  WATCH as the Haman spirits operating against you, even our nation, will hang on their own gallows!  And the faithful Mordecais will be greatly honored and promoted instead.
High Praises in Mouth, Two-Edged Sword in Hand
InPsalm 149:5-6 we read:
Let the saints be joyful in glory;
Let them sing aloud on their beds.
Let the high praises of God be in their mouth,
And a two-edged sword in their hand
There is profound application of Psalm 149:6 to this Hebraic year and decade.  The high praises of God are in our MOUTH. This Hebraic decade of the 80's is connected to letter PEY which means "mouth".  And, a double-edged sword is in our HAND.  This Hebraic year (5780) is connected to the Hebrew letter YOD which comes from root word "hand".  Do you see the "hand and mouth" connection?
A double-edged sword means "complete judgment".  The two edges of the sword are JUSTICE and JUDGMENT, or two sides of the same coin that both are sourced in God's LOVE.  We are in a decadeof releasing the high praises of God from our mouth and a yearin which GOD is bringing complete (again, connected to 10) judgment and justicefrom His two-edged sword!
Tribe of Dan: "Judge"
Along the lines of justice, consider that the tribe connected to Tevet is Dan.  The name "Dan" means "judge"!  Listen to this blessing of the tribe of Dan: "Dan shall judge his people as one of the tribes of Israel."  The Hebrew word here for "judge" is "diyn".  Strong's Concordance lists many meanings for this word, including: judge, to act as judge, to plead a cause, contend, vindicate and govern.  How powerful to consider that this is the blessing of Dan, and therefore, this is an inheritance blessing over you and me as the sons and daughters of God.
Restoring Judges as at First
In the previous Word in Due SeasonI shared a prophetic word that I released in February 2018 about the restoration of the third branch of the ekklesia:  the judicial branch.  God even promises to do this in Isaiah 1:26:  "I will restore your judges as at first".  As the ekklesia, God's government on the earth, we reflect the three branches of heavenly government (Isaiah 33:22): king (executive); priest (legislative) and judge (judicial).
The Word of God declares that we are priests and kings unto Him (Revelation 1:6), which of course includes the legislative and executive heavenly branches of government.  But, the Lord has been highlighting to me the restoration of the third branch: the judicial.  This is connected to the prophetic, as the judges of old like Samuel and Deborah were prophets.  There is much revelation to be mined in all of this!  Watch what God is doing to bring not only a restoration, but a fresh expression of this branch of government, even in our earthly judicial system, in this hour.
Remember that we are the government of God in the earth.  As God's ekklesia, we are called to JUDGE, to discern, to "separate" or "thresh".  We are commanded to "judge rightly".  John 7:24: "Be honest in your judgment and do not decide at a glance (superficially and by appearances); but judge fairly and righteously."
Laying the Foundation, Cleansing the Foundation and Glory Restored
As I was in the book of Haggai, the Lord highlighted to me that the very date mentioned in Haggai, the 24thday of the 9thmonth (Kislev) is the same day that Hanukkah begins.  Hanukkah begins each year on Kislev 25 but the Hebrew day begins the night before. It is remarkable to consider that Kislev 24 is when the foundation of the temple was laid by Zerubbabel. Hundreds of years later, the Maccabee revolutionaries reclaimed and cleansed the temple!  God is speaking to us through this convergence.
I believe that God is speaking through Haggai, chapter 2, for right now.  Haggai 2:6-9 speaks of the glory of God being restored to His house, which is a promise for us today:   "For thus says the Lord of hosts: 'Once more (it is a little while) I will shake heaven and earth, the sea and dry land; and I will shake all nations, and they shall come to the Desire of All Nations, and I will fill this temple with glory,' says the Lord of hosts. 'The silver is Mine, and the gold is Mine,' says the Lord of hosts. 'The glory of this latter temple shall be greater than the former,' says the Lord of hosts. 'And in this place I will give peace,' says the Lord of hosts."
 A few verses later in Haggai 2:18-19 we read another profound promise: "'Consider now from this day forward, from the twenty-fourth day of the ninth month, from the day that the foundation of the Lord's temple was laid—consider it: Is the seed still in the barn? As yet the vine, the fig tree, the pomegranate, and the olive tree have not yielded fruit. But from this day I will bless you.'"
This passage ends with the Lord saying to Zerubbabel that He will make him "like a signet ring" because He has chosen him.  The signet ring held the authority of the king within it, so this is a remarkable statement God is making to him—and to us as His chosen sons and daughters. I invite you to take a fresh look at the Book of Haggai this month!
Hanukkah: Feast of Renewal
As I noted in the previous Word in Due Season, this is the month of Hanukkah (this year it straddles the months of Kislev and Tevet).  It is called the Feast of Dedication, the Festival of Lights and the Feast of Renewal.  It began on Kislev 25 and lasts for 8 days, so this year it is from Dec. 22-30.  In this passage from John 10, Yeshua is observing Hanukkah and He comes under the scrutiny of the religious leaders: "The time came to observe the winter Feast of Renewal in Jerusalem. Jesus walked into the temple area under Solomon's covered walkway when the Jewish leaders encircled him and said, 'How much longer will you keep us in suspense? Tell us the truth and clarify this for us once and for all. Are you really the Messiah, the Anointed One?'" (John 10:22-24).
Yeshua answers them: "I have told you the truth already and you did not believe me. The proof of who I am is revealed by all the miracles that I do in the name of my Father. Yet, you stubbornly refuse to follow me, because you are not my sheep. As I've told you before: My own sheep will hear my voice and I know each one, and they will follow me.  I give to them the gift of eternal life and they will never be lost and no one has the power to snatch them out of my hands" (John 10:25-26).
As the dialogue continued, the religious leaders took great offense to Yeshua declaring that "I and the Father are one".  Their offense lead to rage and they wanted to stone Him. They shouted:  "We're not stoning you for anything good you did—it's because of your blasphemy! You're just a son of Adam, but you've claimed to be God!" (John 10:33).
Elohim and elohim
Pay attention to this reply from Yeshua: "Isn't it written in your Scriptures that God said, 'You are gods?' The Scriptures cannot be denied or found to be in error. So if those who have the message of the Scriptures are said to be 'gods,' then why would you accuse me of blasphemy? For I have been uniquely chosen by God and he is the one who sent me to you. How then could it be blasphemy for me to say, 'I am the Son of God!" (John 10:34-35).
This is a profound statement that speaks of who you and I are.  Yeshua is referring to Psalm 82:6 in this account with the religious leaders:  "Didn't I commission you as judges, saying, 'You are all like gods, since you judge on my behalf. You are all like sons of the Most High, my representatives.'"  The word for "gods" in this Scripture is "elohim" which can mean "judge" or "ruler".  God is Elohim (notice the capital "E") and we are His elohim.  We truly have been appointed as His judges and rulers!
Blessing for Tevet
In this month of Tevet, of double full circles, I bless you as God's elohim, His agents of justice, in seeing the full manifestation of who God has made you to be burst forth in the fullness of time.  IT IS TIME for the glory light of God on the inside of us to come OUT of us for all to see–to behold the glory and beauty of our King!  It truly is a time of transfiguration, like Yeshua experienced on the mountaintop (Matthew 17), to manifest in the sons and daughters of God.
It's time for the fullness of unity and oneness that we have with Father, Son and Holy Spirit to manifest IN us (spirit, soul and body–releasing divine wholeness and health) and BETWEEN us as brothers and sisters in Christ.  The world is watching to see our love for Him and each other! It's the Hebraic decade connected to the letter PEY, the 17th letter.  The word God gave me around this is that it's a decade for Matthew 17 and John 17 to come into a fullness.
You are a city on a hill, so let your light SHINE in this new year of 2020!  First Love focus brings 2020 vision!  May your eyes have singular focus, dove's eyes, on your Bridegroom.   May your heart awaken more fully to the depth of His love for you, as you pour out His love to those around you.  The Third Great Awakening and this global harvest of souls is here–so may you joyfully be His "sent one" to go out into the harvest fields that are white for harvest!