Hebraic MONTH of KISLEV
5781
(Nov. 17-Dec. 15)
Tribe of Benjamin: 12th Son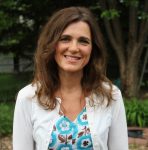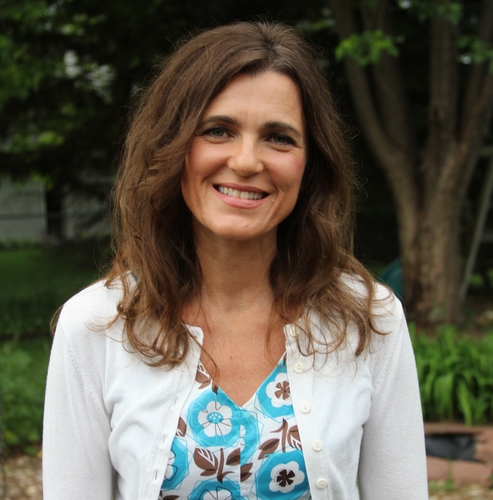 Kislev is connected to the tribe of Benjamin, who was the 12th son of Jacob.  The number 12 is connected to the government of God.  We can see this theme of God's government all throughout the Hebraic months.  Of course, there are 12 Hebraic months and there are 12 tribes.
Benjamin was also the only son born to Jacob in the Promised Land.  As we weave this together, we see a greater fullness of the government of God, a new apostolic order, coming forth in a new "land" of the promises of God that we have entered into. 
Benjamin experienced a name change from "son of sorrow" to "son of my right hand".  The right hand has to do with authority.  This was not just a change of name for Benjamin, but a change of identity.  Look for ways that God is establishing you in your "new name" and a bringing a shift in your kingdom identity in this month.  Look for this to happen for our NATION of America as well!
Dwelling in Safety
Moses blessed the tribe of Benjamin with this blessing: "May the beloved of the Lord dwell in safety by Him;He shields and covers him all the day long, and he dwells between His shoulders" (Deuteronomy 33:12).
Consider this translation of Deuteronomy 33:12 in the Easy-to-Read Version (ERV):  "Benjamin is loved by the Lord and lives close to him in safety.  The Lord protects him all the time like a child at rest on its mother's back." The footnotes provide this compelling thought:  "Literally, 'and he rests between his shoulders.' The metaphor may refer to the custom of a mother carrying her baby tied on her back as she works. See Ps. 131:2."
What a powerful picture.  We are Abba's child, "resting on His back" with His loving presence not only wrapped around us, but His very own Spirit living within us!  We are surrounded, day and night, in His love!
God is our ark of safety.  We continually dwell between His shoulders in a place of complete protection and nurturing. Let this month of Kislev be a time when you intentionally allow yourself to rest in His presence.
Kislev:  Warring from a Place of Rest
The name of Kislev also comes from a root word that means "trust" or "hope".  This clearly connects to living in a place of rest.  Trust leads to rest.  Declare this promise in Proverbs in Kislev as you lean back into the arms of the Lord and trust Him:  "I declare that I trust in the Lord completely and I do not rely on my own opinions.  With all my heart I rely on God to guide me and He leads me in every decision I make. I am intimate with Him in whatever I do, and He leads me wherever I go" (Proverbs 3:5-6).
The tribe of Benjamin were warriors who worked with bow and arrows–and slings.  "They were armed with bows, and could use the right hand or the left to sling stones and shoot arrows from the bow; they were Saul's relatives from [the tribe of] Benjamin" (1 Chronicles 12:2 AMP).  This tribe was skilled in the art of war and they were archers.  Kislev is month to, from a place of trust and rest, receive fresh war strategies and hit the mark with your prophetic arrows! 
Kislev is the 9th month and the number 9 is associated with birthing–such as the 9 months of pregnancy.  It's a time for what is inside of you to be birthed OUT of you!  It's time for the NEW.  The number 9 also connects to Holy Spirit because of the 9 fruits of Holy Spirit and the 9 gifts of Holy Spirit, as well as harvest!  The harvest is here and it is an appointed time to move in the fruit and gifts of Holy Spirit as "sent ones" into the harvest fields that are ripe!
Hanukkah: Feast of Renewal
Kislev is the month of Hanukkah, which is called the Feast of Dedication, the Festival of Lights and the Feast of Renewal.  It begins on Kislev 25 and lasts for 8 days, so this year it is from December 10-18.  Hanukkah is an 8-day feast that celebrates the miraculous victory of the Maccabee revolutionaries.
WATCHto see a shift in the nation during this time frame of Hanukkah.  Consider this fact: "states have until December 8 to settle any election disputes and certify their results before the meeting of state electors in every state on December 14.  This is when they cast their Electoral College votes for president".  This vote takes place DURING HANUKKAH.
Hanukkah remembers a time when the people of God were being harassed and oppressed and persecuted by a Herod/Pharaohtype of leader, Antiochus Epiphanes.  He sacrificed a PIG on the altar in the holy temple and that was the tipping point.  A band of priests rose up as warriors and they took on the greatest empire of that day. 
God gave them supernatural victoryand they secured the temple, rededicating it back to God.  They only had one cruz of oil to light the 7-branched menorah in the temple, but God miraculously multiplied the oil and it lasted for 8 days! 
Watch and expect miracles to manifest this Hanukkah!  God is overthrowing the Herods and Pharaohs and God's people are arising as warriors to take back what is rightfully theirs and re-establish it by covenant.
As we talk about miraculous moves of God, you all know that Amy Coney Barrett was confirmed and seated as our 9thSupreme Court Justice on Oct. 26.  This is not about politics and it's more than the person.  This isGod's mercy to our nation to have the scales in the highest court in our nation now tipped for LIFE.  This is a profound divine moment in America.  And not without great cost and conflict.  This is an answer to the cries of God's people for decades in this nation.  It's a moment of deliverance.
I believe that Amy being seated as a judge is another manifestation of this 5781 year of FIRST and return to original intent. For 7 years, God has been speaking to me through Isaiah 1:26:  "I will restore your JUDGES as at the FIRST, your counselors as from the BEGINNING".  This is what is manifesting in our Supreme Court. Do you hear the echo of FIRST in this Scripture?
As Amy Coney Barrett took her seat to judge as a Supreme Court Justice, it's an "on earth as it is in heaven moment".  What's happening on the earth in our Supreme Court is a picture of what God is doing to seat His ekklesia in their governmental calling as "judges".
For several years at Josiah Center, I have been bringing a prophetic word about the restoration of the third branch of the ekklesia:  the judicial branch.  As the ekklesia, God's government on the earth, we reflect the three branches of heavenly government (Isaiah 33:22): king (executive); priest (legislative) and judge (judicial).  The Word of God declares that we are priests and kings unto Him (Revelation 1:6), which of course includes the legislative and executive heavenly branches of government.
But, the Lord has been highlighting to me the restoration of the third branch: the judicial.  This is connected to the prophetic, as the judges of old like Samuel and Deborah were prophets.  There is much revelation to be mined in all of this!  Watch what God is doing to bring not only a restoration, but a fresh expression of this branch of government, even in our earthly judicial system, in this hour as Amy Coney Barrett takes her seat. 
The Hebrew word "shaphat" means both "to judge" and "judge" as a noun.  So, I prophesy that it's time for God's ekklesia as SHAPHATS to SHAPHAT.  To discern accurately, judge righteously and to GOVERN!
400thAnniversary Time Gate:  American's Covenant with God
As we talk about divine moments and deliverance in the nation, keep your eyes open to this November 11!  This is one of the biggest markers in the history of America!
For several years, prophets Jon and Jolene Hamill have been pointing toward this massive time gate, reminding us that our forefathers in America, the Pilgrims, cut covenant with God on 11-11-1620 at Provincetown Harbor, Massachusetts.  They penned the Mayflower Compact.  This means that this year on November 11, it is the 400thanniversary of our nation's covenant with God!  Again, this is a MASSIVE time gate for America, especially right in the midst of these historic elections (and the post-election realities).
I believethis threshold of the 400thanniversary of our nation's covenant with God is just as important as the elections.  Why? Because our covenant with God is absolutely foundational—whether our individual covenant with Him or the covenant our nation is in with Him.  No covenant, no relationship with God.
I also believe that much of the warfare we've experienced this year is actually all about this time gate and 400thanniversary. I can sense the enemy's desperation saying, "I lost one covenant group with Moses and they escaped my grip after 400 years…I'm NOT going to let this covenant group of believers escape my clutches after 400 years either!"
So, he's been desperately trying to grasp and control and subjugate and oppress this year because he sees this threshold on the horizon and he knows what's on the other side—massive freedom and deliverance for the people of God!
It's like a football team about to score a touchdown on the 1 yard line and the opposing team puts their biggest and baddest on that line to keep them out.  But, we have already won this game and we are going into the endzone for one of the most stunning victories in the history of this nation.  And don't be surprised if it looks a lot different than what you expected.
Watch to see what God will do in this incredible marker in the United States of America on November 11!  Ponder the profound connection to the Israelites coming out of the bondage and slavery of Egypt…after 400 years!  God is once again thundering to the "gods of Egypt" that have sought to take this nation and its people captive from its very inception, "LET MY PEOPLE GO!" And just as this "400" connects to Passover, the Lord highlighted the Jewish tradition of using a WHITE FEATHER to go through their home before Passover and cleanse it of all the leaven. Leaven of course is a symbol of sin. 
So, THESE DAYS leading up to 11/11 are a key time to allow Holy Spirit to use this "white feather" to bring a deeper cleansing to our souls.  It's truly a time to allow the spirit of teshuvah, a spirit of returning to our First Love and a changing of our minds,to manifest in our lives.  God is cleaning us as His temples of Holy Spirit and this is bringing a cleansing to the Church so that our government and our nation can be cleansed of all leaven of sin.  This prepares the way for our soon coming King and His governmental glory.
Regarding the Pilgrims, I was curious to learn how the Mayflower ship received its name.  One theory is that it was literally derived from the "May flower": the lily of the valley.  I was astonished to learn this because I immediately thought of the connection to Yeshua, and how He is sometimes referred to as a Lily of the Valley, including His Bride as we see in Song of Songs 2:2. Lilies represent purity and humility, among other things.
The prophetic imagery struck me that these Pilgrims literally, courageously stepped into the Mayflower, Yeshua, the Lily of the Valley as they left everything behind.  Like Noah's time, He was their Ark of safetyon this perilous passage and for their very lives, as they sailed the Atlantic.  They ultimately made it to safe harbor in their new home in the New World—which would one day become America.
I was just getting ready to write this out when God caught my eye with a book that I'm reading.  I opened right to a page with a ship on it, representing our homecoming to heaven's shores!  This is exactly what I was about to write!The book (not related to the Pilgrims) went on to speak about pilgrims who make a journey–and that it's not just a ship they are on, it is Yeshua Himself!  He is the only way to the Father.
A comparison to Noah's ark was made as well! Again, this is precisely what I was just about to write—and God highlighted this in a stunning way in a book at the same time.  Thank you, Holy Spirit, for how you bring confirmation—sometimes dramatically!
We are setting sail afresh in Yeshua, our ark of safety, and He is taking us to a "new land", a new epoch of time in America. 
Separatists:  Come Out of Her My People
Consider also that the Pilgrims were also called "Separatists". They separated themselves from a Herod structure that was seeking to confine them—in order to launch out to the New World in order to worship God in spirit and in truth.  This is a profound beginning in the month of new beginnings!
For several years now, I have been speaking about the leaven of Herod.  The Herod spirit is essentially a religious/political spirit. It's "false government" or the "government" of the enemy.  It's the antithesis of the kingdom of God.  This is precisely the spirit that we have seen spreading like wildfire globally in this COVID-19 crisis. 
The enemy is working hard to see this Herod leaven expand and increase demonic control.  But, this is a counterfeit to the expansion of the kingdom of God in this hour.  The primary way the kingdom of God, the leaven of the kingdom, expands is through us, the sons of daughters of God, living our lives fully for Jesus.
Esther Paradigm:  For Such a Time as This
On Yom Kippur of this year (Sept. 28), God strongly spoke to me about Queen Esther.  Days later I received confirmation, as I found out that Lou Engle was devoting the entire month of October for an "Esther Initiative" and an Esther Fast from Oct. 31-Nov. 2.
God showed me that from the time when the COVID-19 lockdown hit our nation (March 2020) to Rosh Hashanah/Feast of Trumpets this year (September 2020) was exactly 6 months. He spoke and said that this is like the first 6 months of the purification treatments that Esther underwent. I believe that we are now in the second set of purification treatments for the next 6 months leading to Purim (Feb. 26, 2021). 
There is anEsther paradigm that we are in right now in America and God is bringing redemptive exposure to the Haman spirit—that will ultimately hang on its own gallows. What this means is that God is not only calling forth the Esthers and Mordecais to arise, He is dealing with our Haman enemies and they are being taken down.  The nation is not only being PRESERVED, it's advancing in TRIUMPH. I encourage you to prayerfully read the Book of Esther.
Additionally, this synchs up with a word that Chuck Pierce released on October 11, 2018.  He prophesied that this nation would be going through a deep, dark swamp that would look like a civil war…for 2 years and 4 months.  And if you do the math, that leads to February 11, 2020.  That is just a few weeks before Purim!
WATCH PURIM 2021!
DECLARATIONS: 
I'm going to release a few declarations over you for the month of Cheshvan.  We will be sending out the declarations for the next month of Kislev to you on our mailing list in about a week.
I declare new beginnings in every dimension of your life, your state and your nation!
I declare that you trust in the Lord completely and you do not rely on my own opinions.  With all your heart, you rely on God to guide you and He leads you in every decision you make.  You are intimate with Him in whatever you do, and He leads you wherever you go (Proverbs 3:5-6).
I declare that God has given you authority to tread on serpents and scorpions and over ALL the power of the enemy. Nothing by any means will hurt you (Luke 10:19).
I declare that you are a fearless warrior who does not back up but always moves forward.  You are always dressed and ready for battle.  God trains your hands for war and your fingers for battle (Ps. 144:1).
I declare JUBILEE over your life, your state and your nation!  Return to original intent, debt cancellation and FREEDOM!  I declare that God's anointing is upon and within you and He has anointed you to bring good news to the poor, to bind up the brokenhearted, to proclaim liberty to the captives and to open the prison to those who are bound (Isaiah 61:1).
Let the Liberty Bell ring JUBILEE!