This Region an Apostolic  Center
for North America
Sean Morrissey
June 1, 2016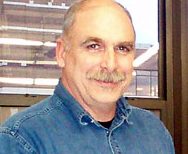 The Lord shared that this region is being established as an apostolic center for North America. There is a heavenly caravan containing oil for the lamp stand angels and 5 wise bride's maids that is on its way.
This area and region is to be a forerunner for awakening and revival for this North American continent. Walk in the light, talk the truth, be in My word, use heavenly wisdom and discernment. There is a release of angels to this region that will continue to increase.
Minister this word to the body of Christ: Prepare the way of the Lord. Know My word, know My ways, walk in My will. Come to Me all who are weary and heavy laden. I delight in you. I will show you things that must pass away, you must decrease so that I may increase in your life.
There is coming with such force and momentum from heaven that it cannot be stopped, I am going to revive and awaken this country. Get ready and be ready.
This is a time of preparation, this is a time to seek Me and I will be found.