A Living River Community
St Paul, Minneapolis Region
January 14, 2016
Sean Morrissey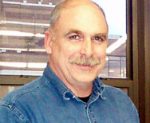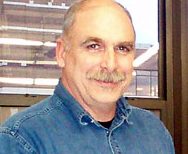 I am who I am is releasing a new sound from heaven. I am inviting My people who are called by My name to return to the ancient ways. I am who I am are releasing keys to the ancient gates that have been established here on earth before the fall of mankind.
I am releasing this new sound from heaven. My heavenly Father will be playing this ancient piano in heaven, this sound will travel through time and space every key on this piano is a called person. You are a key on this piano.
Understand this, everyone on this planet is called. Everyone before they were born has in their spiritual DNA resides a revelation of their meeting face to face with My Father and a revelation of heaven deep within their person.
This sound from heaven being released from heaven will activate My obedient ones because they have submitted, surrendered, and have been willing to be a living sacrifice. They are already sensitive to voice and the sounds of heaven. I am no respecter of people, I desire that none should perish but all come to saving knowledge of who I am.
The obedient ones I am calling out and just John the Baptist was the greatest of all prophets, this new generation of pioneers will be the greatest in this next move of awakening and revival.
Hearing My voice, the voice of the Good Shepard is your greatest responsibility as a Christian. Every word, every gift, every miracle and supernatural act begins with hearing My voice and being obedient.
At this time, in this season, I am releasing keys to these ancient gates of heaven to all who hear My voice. To those who have gone through the fires of refinement and testing and who have come out on the other side as precious stones, gold and silver to you will have authority to close the gates of hell.
You get heavenly authority as you go through the fires of My testing. As you overcome you step into My authority. This is resurrection power. Many in My body want resurrection power, few are willing to pay the cost of this power, you must die to self, and you must die to the ways of this world to be resurrected in to the place of being My disciple.
I am unlocking the doors to My church, I am removing the walls to My people, and I am removing the ceiling and the floor. Two key dysfunctions of My church; I have intended that My people would be called out to be separate themselves unto Me, yes.
The second part that most of My church has not been obedient to do, that is to be in the world and not a part of the world. I am speaking to all.
These two things I hold against My church. In false religion separating My Holy Spirit from those who are desperate for a revelation of God and you stay in the comfort of your building and ask for more of Me and the Holy Spirit; you have not used what I have given you.
The second part that angers My Father is walking in the ways of the world, the blending of the ways of the world with the ways of God and heaven. I am again establishing My Ecclesia those who understand My Word, My Ways and My will and walk in obedience.
Repent, Repent, Repent and walk in My ancient ways which are new to you, receive this revelation from heaven to go first to Jerusalem, Samaria, then to the ends of the earth.
You first must empty yourself of all this stuff that is not of Me to receive. If you already have an old rusty dysfunctional tools in both of your hands how can you receive the new? Let go of the old to receive the new.
I have new ways that I have chosen, that I will use My church to go out affect every aspect of society. I desire that My true church be made manifest here on earth. I desire that My church go to the systems and functions of society and make famous the one true God of heaven known. Gone are the days of individuals taking the spot light.
I will be using teams. Teams will be the key. Like a key has tabs that are cut, it will so in My kingdom. Teams will create streams of living waters that will flow, My Holy Spirit manifested in human vessels and eventually a river of life will be constructed.
My church will be rivers of living water, My church will be the banks of the river, My structure directing the flow as My Father dictates, there will be trees, grass, living creatures of every kind drawn to river of life. The trees will bear fruit in every season, the leaves of the trees will be resources released for the healing of the nations.
I desire that this community called the twin cities, St Paul Minneapolis be a "Living river community". This pattern will be global movement of My Fathers love poured out for all people and the environment in which you live in.
I have new revelation, this will release a new vocabulary, in this place of new revelation, new music will come forth, and new ways of worship will be expressed throughout the city in every aspect of society.
As there are billions of people, there are billions of ways to worship the One, the True God of heaven. Each person on this planet has a unique aspect of My glory that no one else carries, they also carry a unique way of worship that no one else carries.
As these keys of heaven unlock this unique glory, this unique worship in their spirit will be released, this glory and this worship will infect and affect the community that they live in.
There is a revelation that Christ in you is the hope of Glory for every need. There is an accompanying revelation that you are partakers in divine nature of God and the kingdom of God.
Come to Me all who are weary and I will give you rest. Release your yoke from this world and take My yoke and I will give you rest. Come enter into your true identity. Come step into your destiny today.
I am is I am is Jesus the lover of your soul, the one who died for you and this world that you may truly abundantly Live!