Pioneer message for Twin Cities 
May 4, 2016
Sean Morrissey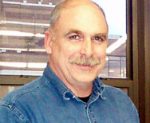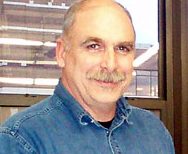 This message is from your heavenly Father God for the Twin Cities. As you have noticed, there is a shift, global change and unrest is in the atmosphere of the earth.  I am preparing for global awakening and revival. The St Paul/Minneapolis area is going to be one of the regions that will be used as a pioneer. This new expression of Me and My presence, you will be one of the forerunners to experience this aspect of My Glory.
Just as it was in the days of Elijah and John the Baptist, I will use you to prepare the way for the Lord to come. There is much confusion about the Word of God. It is not the end of time, but it will be the end of the world as you know it. When My Glory comes, anything that is not on the foundation of My Son Jesus will collapse. I am giving you this warning…it will be the best of times and the worst of times at the same time.
There will be much confusion. People will say it is the end of the world – it is not the end of time, others will say get ready for the rapture…this will not happen either. I have prepared my forerunners and pioneers for this movement of God through brokenness and their surrender and abandonment to Me their heavenly Father.
I will establish this region as a model for world transformation. I desire that My Ekklesia, My called out ones prepare for the times that are to come. I desire to have my Ekklesia ready and prepared for the times to come. Ekklesia is My obedient churches who have responded to the Kingdom of God's message in the Word of God.  They are in the world, yet not part of it.
There will be much confusion and disruption as My Glory is made manifest on the earth, people will even say it is of the adversary the devil, there will be many false prophets and twisting of information and mis-information.
At this time, I am calling the pioneers and calling the true Shepherds to step up or step down. I will expose the true Shepherd churches and the hireling churches. In this region there will be a great pouring out of My Spirit. In the expected places it will be a trickle and in the unexpected places it will be a flow, even a trickle will be more than enough.
Now is the time to get out of debt. Live below your means, it is a time to be generous and sow into the things of the Kingdom of God. There is roughly two and a half years of relative stability with a continual moral and spiritual decline in this country. As that time there will be a year of great distress and change in roughly three and a half years – the world will be turned upside down. This time can shift and vary as people and their response to the Spirit of God affects world history.
This is a time of preparation, to be in a ready place to be a blessing in this great time of need that is coming. Listen to the Spirit of the Lord, turn your face into the wind of My Spirit and repent, turn from your wicked ways. Come out from the world and live Holy Lives.  Turn off the TV, laptops, and phones and spend time with Me your Heavenly Father. Spend time with your family. Give yourself on behalf of those in need locally and around the globe. Take a short term mission trip to a poor area, visit and help the poor in your community. These kinds of activities will help you see the world as I do.
I am not a God of judgement and condemnation. These events that are coming must happen or future generations would be lost forever. There will be a gradual inhabitation of My Presence. No longer will presence come and go, there will be a seed of My Glory that will grow into a mighty planting of the Lord.
Great miracles and healing will be unprecedented. There will be great deliverance and freedom from emotional and mental illness. Many medical conditions are misdiagnosed and are really demonic in nature. There will be a creative release of new ideas and inventions that will be needed when things get turned upside down.
This is the NOW TIME to get your house in order. Seek Me and I will be found. My love never fails. Come to Me all who are weary and heavy laden and I will give you rest. Fear and anxiousness is the wrong response. Stepping out in faith and trust is the correct response. I have not given My Holy Spirit to My Body of believers to hide and run to the hills but rather to be a blessing to your families and community. I am a God who loves, no greater love than My Son Jesus showed, was to come to earth. He walked as a man and died for your freedom and liberty through His resurrection to bring a new abundant life for eternity starting here.
Come to My Son Jesus, repent, surrender your lives and be a part of this great adventure. Be like the 5 wise bridesmaids. Get ready and be ready. There is a very short time. Filling yourself with the news of the world will be very discouraging; read and experience the good news that Jesus shared. In each person is a treasure, Christ in you is the hope of glory for every situation.
Your Heavenly Father who loves