CURRENT PRAYER INITIATIVES . . .
Nationwide and statewide prayer you can be involved in!
FEATURED . . . .
Click each slide to see more details!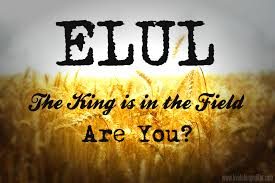 The Hebraic month of Elul by Lori Perz         We are now flowing in the 6th Hebraic month of Elul.  The Hebrew letters of Elul form an acrostic that means "I am...
More Information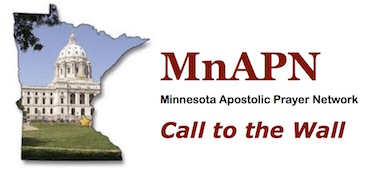 Find out how to be involved with a network of intercessors throughout Minnesota. Get connected on the statewide Minnesota Prayer Network email list and receive...
More Information
PROPHETIC WORDS RELEASED OVER MINNESOTA . . .
Hover over each photo to read prophetic word!
"I hear the gavel coming down.
Turnaround verdict is now being released
to MN, and from MN to the Nations!
It is stopping the enemy in his tracks.
Your own journey gets back on track so you can
reach your intended destiny in Jesus Christ."

Jon Hamill / Glory Train Turnaround Tour / March 2016
"I have come to pierce your ear in this state.
I have come to realign you with Me …
You are no longer slaves to the ruling forces that
were controlling the people of this region,
but now you will hear and become one that serves
me and a state that impacts this nation."

Chuck Pierce – Jubilee Duluth Conf./Nov. 2015
"… the gates are open for the
church in this state to come forth …
the legislative government
of God in the earth
can begin to take on its full
Kingdom expression in Minnesota!"

Dutch Sheets – Duluth Jubilee Conf./ Nov. 2015
The Lord says "I'm getting ready to push
the RESET button for this state.
My Word will not be delayed any longer.
The momentum that was seemingly lost
will be gained by a double-portion.
I am bringing you into a full circle season."

 Cindy Jacobs – Duluth/April 30, 2014
This area and region is to be a forerunner
for awakening and revival for this North American
continent. Walk in the light, talk the truth,
be in My word, use heavenly wisdom and
discernment. There is a release of angels to this
region that will continue to increase.

Sean Morrissey – June 1, 2016
"Re-open the trade routes to the Lord .
REOPEN THE GATES TO THE LORD
There is a trade portal that must be
closed to the enemy and reopened to the Lord
which will have an affect on the whole nation.
This will affect the whole I35 Corridor."

Katherine Watsey – 2010
Minnesota is rising! All who are listening
from Minnesota take note of this. The Lord says
that something is rising in Minnesota
whether you understand it or not,
agree with Him and declare it into the
heavens.  Minnesota is rising!

Robert & Linda Heidler – February 2007
"I saw a very large angel
standing over the Mississippi river.
He was so large that
I only saw his lower torso.
The spirit said,
"This is a continental angel."

Betsy Moeller, South Dakota Prayer Coordinator (2014)
As the portal was opened, I saw the two Worship
Angels assigned to MN, one for musicians/one for
vocalists. They were seen above the waters at the
Headwaters dancing and spinning and twirling.
They were dipping their garments in the water as
they were dancing & twirling. Rejoicing,  joy-filled!!!

Karen Gibson – Oct. 2013/Worship at the River
CALL TO THE WALL LEADERSHIP TEAM . . .
Minnesota State and Focus Leaders

Karen Krueger
Founder of Call to the Wall • State Coordinator for the Minnesota Apostolic Prayer Network (MnAPN)

Erick Rantala
MnAPN North Quad Leader • Beltrami County Leader

Sally Kassuelke
MnAPN South Quad Leader

Brad Sunde
MnAPN West Quad Leader

Kristin and Dan Walch
MnAPN Arrowhead Region Leaders • St. Louis County Coordinators • Education Mountain Focus • Call to the Wall Advisory Board

Ruth Schueler
MnAPN South Quad Leader • Martin County Leader

Shofar Ministry / Releasing the Clarion Sound

Sandra Roesner
MnAPN Government Mountain Coordinator

Danielle & Corey Freitag
MnAPN Human Trafficking Focus

Pat Moulton
MnAPN - Family Mountain Focus

Steve Newton
Call to the Wall Advisory Board
Julie Tuorila
Call to the Wall Advisory Board • Finance Director
Password Reset
Please enter your e-mail address. You will receive a new password via e-mail.