Hebraic Month of Adar
by Lori Perz
Hebraic Month of Adar – 5781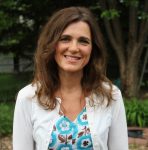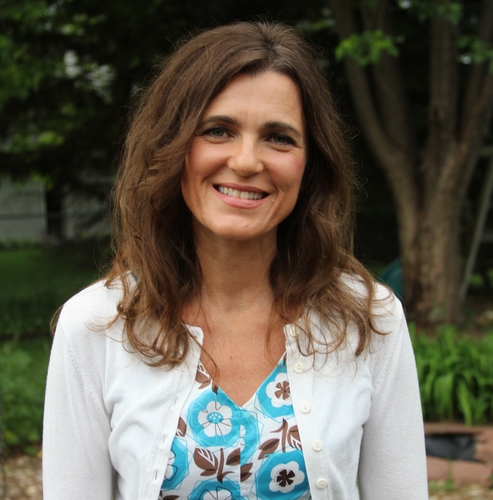 (Feb. 12 – March 13, 2021)
We are now in the Hebraic month of Adar (through March 13) in the Hebraic year 5781. I am eager to share two Issachar pieces with you that the Lord recently highlighted to me that I believe are very significant.
First, I want to note an astonishing celestial sign that took place on Sept. 23, 2017. It was literally a fulfillment of Scripture in Revelation 12:1-2. Dr. Dale Sides, a pioneer in Christological Astronomy for over 25 years, has revelatory teaching on this at:
https://www.youtube.com/watch?v=QP3SicH2NPI
Revelation 12:1-2:
Now a great sign appeared in heaven: A woman clothed with the sun, with the moon under her feet, and on her head a garland of twelve stars. Then being with child, she cried out in labor and in pain to give birth.
Remember, one of the ways that God speaks is through His "moeds" or appointed times in the sky which He created: The sun, moon and stars (Genesis 1:14). Though the enemy has tried to hijack this in many ways, God is now restoring what the enemy stole from us. This is key Issachar revelation for the sons and daughters of God to know "what time it is" so we can know what we ought to do (1 Chronicles 12:32).
Psalm 19:1-4 proclaims:
The heavens declare the glory of God;
And the firmament shows His handiwork.
Day unto day utters speech,
And night unto night reveals knowledge.
There is no speech nor language
Where their voice is not heard.
Their line has gone out through all the earth,
And their words to the end of the world.
The weight of this Scripture in Revelation 12 literally being fulfilled in our lifetime is remarkable. Although there are many ways to interpret the Book of Revelation, this fulfillment is a major marker in time that we need to pay attention to. The rest of the passage (vv. 3-6) goes on to say: And another sign appeared in heaven: Behold, a great, fiery red dragon having seven heads and ten horns, and seven diadems on his heads. His tail drew a third of the stars of heaven and threw them to the earth. And the dragon stood before the woman who was ready to give birth, to devour her Child as soon as it was born. She bore a male Child who was to rule all nations with a rod of iron. And her Child was caught up to God and His throne. Then the woman fled into the wilderness, where she has a place prepared by God, that they should feed her there one thousand two hundred and sixty days.
Note that Verse 6 says that the "woman fled into the wilderness" for 1,260 days. If you count 1,260 days from Sept. 23, 2017 that takes us to March 6, 2021. Again, there are many ways to look at the Book of Revelation, but I believe that this date is something to seriously take note of, watch and pray into.
Additionally, the Torah Portion on March 6, which is a portion of Scripture for each week (dating back 2500 years) that is read by both Jewish people and Christians worldwide, is Exodus 30:11-34:35. This passage is chock full of so many weighty pieces: The half shekel census tax, the establishment of the Sabbath, renewal of covenant with God, the golden calf rebellion, Moses coming down from the mountain radiating the glory of God—and more. I highly encourage you to prayerfully read this portion of Scripture for deeper revelation about this convergence.
Bottom line: March 6, 2021 is a date to watch!
As in the Days of Noah
The second date I want to highlight circles back to something that Holy Spirit highlighted to me in October 2020. He showed me that the date of Nov. 4 synched up with Genesis 7:11: In the six hundredth year of Noah's life, in the second month, the seventeenth day of the month, on that day all the fountains of the great deep were broken up, and the windows of heaven were opened.
This date on the Hebrew calendar is viewed differently by scholars. Some believe it's Iyar 17 and some believe it's Cheshvan 17. If you go with the Cheshvan 17 interpretation, this was Nov. 4, 2020. Since the Hebrew day begins the night before, it actually began on Nov. 3—America's Election Day! This is an astonishing convergence.
God showed me last year that this date of Noah's flood marks both judgment and justice. The flood in Noah's time was an expression of God's judgment of the fallen sons of God/Nephilim (corrupted seed) and those who had aligned with them—the entire population of earth (except for Noah and his family)! The evil influence of these fallen sons of God unfortunately is still active on the earth now—and those who are their human agents. In many ways, this evil is accelerating now throughout the nations of the earth. Yet, what is God saying that our U.S. elections synched up with this date connected to the flood?
I believe one thing He is speaking is that judgment is coming to His enemies—including the fallen sons of God and even the destruction they have brought to our covenant nation from its origins. This judgment means justice to His people. Listen to what He says in Psalm 82:5-7 about the fallen sons of God, which notably was a Scripture Yeshua quoted to the religious leaders (who were about to stone Him) during the festival of Hanukkah:
The rulers do not know nor do they understand;
They walk on in the darkness [of complacent satisfaction];
All the foundations of the earth [the fundamental principles of the administration of justice] are shaken.
I said, "You are [a]gods;
Indeed, all of you are sons of the Most High.
"Nevertheless you will die like men
And fall like any one of the princes.
Regarding Noah, the Lord began to speak to me in 2019 through this account. Here is what I wrote in 2019:
Prayerfully consider how God is bringing an unlocking of the deep and an opening of the floodgates in the spirit and in the earth realm as well. What happens in the spirit manifests in the earth…Consider also Matthew 24:37-39: "But as the days of Noah were, so shall also the coming of the Son of man be. For as in the days that were before the flood they were eating and drinking, marrying and giving in marriage, until the day that Noah entered into the ark, and knew not until the flood came, and took them all away; so shall also the coming of the Son of man be."
 As in the days of Noah, there is judgment for those who are against God and not willing to repent—and justice for those who are in covenant with God and following Him. Remember that both judgment and justice come from the LOVE of God, who IS Love. The cup is full right now and we are seeing both of these pouring out. It is a serious time—and it is a time of great rejoicing as we watch God's presence and glory manifesting in greater and greater ways. This is just the beginning. The HARVEST of the nations is HERE. And we are being SENT OUT as laborers into the harvest (Matthew 9:38).
Noah and his family (8 means "new beginnings") came across the threshold of the ark and through the door into safety in the midst of a global storm. God made covenant with them (Genesis 6:18). This reminds me of the threshold covenant of Passover. The ark of the covenant, God's presence, now dwells in us as New Covenant believers. And, Yeshua is also our Ark of Safety. This promise from Scripture pictures this twin reality beautifully: "Whoever confesses that Jesus is the Son of God, God abides in him, and he in God. So, we have come to know and to believe the love that God has for us. God is love, and whoever abides in love abides in God, and God abides in him. (1 John 4:15-16).
Meditate on the next verse as well: "By this, love is perfected with us, so that we may have confidence for the day of judgment, because as he is so also are we in this world. There is no fear in love, but perfect love casts out fear. For fear has to do with punishment, and whoever fears has not been perfected in love (1 John 4:17-18).
The enemy is losing his grip and he's desperately trying to globally (and personally) stir up fear and terror right now. It's clear when we look at what is taking place in America and the nations, there are many demonic storms taking place and a global "storm of storms" that is brewing and encroaching. It is definitely a "high alert" season. We need to be aware of what the enemy is doing, but keep our eyes riveted on our Father God and anchored in His love!
April 3: Deliverance, Completion, Resurrection and a Wedding
Recently, in connection to this Noah swirl from 2019, God led me to count 150 days from Nov. 4 (Gen. 7:11), based on the Scripture that says the "waters prevailed 150 days" (Genesis 7:24). When I counted it out, that landed on April 3, 2021. I was stunned to see that this was not only the last day of Passover/Feast of Unleavened Bread, that evening begins the Feast of First Fruits—this represents the resurrection of Yeshua! Can you also see the clear connection to the threshold covenant (mentioned in above excerpt) that is the essence of Passover?
I wrote this prophetic revelation and shared it with a few leaders recently. About an hour later I was on the phone with a friend. She asked if she could share a few of her nighttime dreams with me. She began by sharing a dream about her daughter who was engaged to be married. She was resolute and very decided about the date of her wedding: April 3! Can you imagine my astonishment when she shared this?
My friend had the dream last year and had also realized the significance of April 3, 2021 falling on the last day of Passover/Feast of Unleavened Bread. What a remarkable confirmation from God! My friend also mentioned that in the dream, her daughter's fiancé was a "fish tester"! Sound prophetic?
If that wasn't enough, I was recently doing some research and an article mentioned that on the 7th day (7=complete) of Passover, Jewish people traditionally sing the song of Moses and Miriam. In other words, this "Noah swirl" that lands on April 3 also connects with the song of deliverance that was sung after Moses and the Israelites were delivered from Pharaoh in the Red Sea miracle!
Remember that the initial date connected to Noah's flood (Nov. 3-4), synched up with America's historic elections. God is highlighting April 3-4! He is speaking about the threshold covenant of Passover, miraculous deliverance and a resurrection from death to life—even for America! This connects to the Noah account and crossing the threshold into the Ark of Safety of Yeshua. Even more, my friend's dream spoke of a bride who was resolute about her wedding day—the date had been fixed firmly as April 3. That date of "completion" leads to "resurrection" so there is something God will complete and then resurrect to new life.
I believe that the Lord is issuing a solemn warning to us about storms that are coming. Consider the extreme reality that Noah and his family faced with the flood. In this warning there is also a wooing to His Bride, like never before, to dwell richly in her oneness with Him, her Ark of Safety and place of REST (Noah's name means "rest").
I hear the Lord saying, "Continue to allow me to purify you and prepare you for my Son, your Bridegroom. The wedding day draws near so draw near to me in spirit and truth." We are also the remnant of this hour going forth as forerunners like John the Baptist, an urgent, thundering voice in the wilderness crying out, "Behold the Bridegroom cometh, let all be made ready!" There is such a sobering reality to this, but also profound anticipation. We need to be ready. I encourage you to prayerfully read the parable of the five wise virgins and five foolish virgins in Matthew 25.
WATCH this Passover 2021, particularly April 3 and 4: Passover is March 27-April 3, and Resurrection Sunday/First Fruits is April 4! Take this time right now, including what the Lord is doing this Purim on Feb. 26, and allow Him to further cleanse and purify you, spirit, soul and body, as His holy Bride. Love Him with wholehearted devotion and reverential awe. Be sober-minded and alert, WATCHING, yet anticipating Him with great joy!
Let us be glad and rejoice, and give honor to him: for the marriage of the Lamb is come, and his wife hath made herself ready. And to her was granted that she should be arrayed in fine linen, clean and white: for the fine linen is the righteousness of saints. (Revelation 19:7-8).
Jubilee Manifestation
I am also excited to circle back to a word I released in Sept. 2020 and a word I shared in the previous Word in Due Season (Shevat), and share a fulfillment.
From last month's Word in Due Season (January 15, 2021):
Here are 7 points to my dream that highlight a progression that God has His people in NOW in this 40-day window of 12/12/2020-1/20/2021:
The time gate of 12/12/2020 brought a commissioning of the mature sons and daughters of God, like Yeshua being baptized in the Jordan River.
After His commissioning, Yeshua was overflowing with Holy Spirit and was led straight into the wilderness for 40 days.
When I awoke from my dream, which spoke of "the temptation of Christ," God showed me that there are exactly 40 days from 12/12/2020 to Inauguration Day, 1/20/2021. That really struck me!
These 40 days of Yeshua in the wilderness were about His "strength being revealed against His accuser" and wielding the Word of God as a weapon against the devil (the antidikos: "An opponent in a court of law"), and so it is for God's people in this 40-day window of 12/12/2020 to 1/20/2021.
After overcoming these temptations, Yeshua changed locations from Galilee to Nazareth—He went back to His origins (a hallmark of this year of 5781), a full circle. In the same way, it will be with God's people; we are going back to our origins in order to be launched forward in a new way, including the ministry that God has called each of us to—and there will be religious opposition, just like Yeshua faced.
Yeshua announced His ministry in His hometown synagogue when the Torah scroll was handed to Him.
Yeshua read from Isaiah 61, the Year of Jubilee, and prophesied that TODAY this Scripture is fulfilled in your hearing!
Jubilee and Liberty Bell
Out of all the Scriptures He could have chosen to announce and characterize His ministry, Yeshua chose Isaiah 61 and Jubilee to decree who He is and what His ministry is about. Jesus IS our Jubilee! Therefore, Jubilee is eternal and we can bring it by faith into our NOW. As we look at what is taking place in America, God is thundering: JUBILEE! This is a word I've been prophesying for over 3 years.
Regarding this jubilee word, on Feb. 5, a fulfillment of this took place. I received news that land with "historical significance" will be returned to the Lower Sioux/Dakota community by the state of Minnesota. There are many details that are not clear yet, but this news is astonishing. The Dakota are the indigenous people to Minnesota. The host people of the land.
This news says JUBILEE! The land is being returned to the original owner! Not only is this a manifestation of jubilee, it is a fulfillment of another word I had for 5781: A year of God highlighting FIRST NATIONS because it's a year of FIRST. Additionally, another word God gave me for 5781 is a return to the ORIGINS, the ancient tap roots.
In December 2020, I wrote: This new Hebraic year is about the beginning point—the origins. The ancient paths. It's an appointed time for the people of God, the ekklesia, toreturn to the origins and the original intent of God. This promise sums it up powerfully: "And by the blood of his cross, everything in heaven and earth is brought back to himself—back to its original intent, restored to innocence again!" (Colossians 1:20)
This month of Adar is connected to the tribe of Naphtali. Nazareth, where Jesus grew up, was in Naphtali. This is also speaking to us about our origins. Remember, this is the place He returned to in order to announce His ministry—in connection to Isaiah 61/Jubilee. It's a key time, once again, for a "return to original intent" which the Greek word "apokastasis" speaks of in Acts 3:19-21. It also speaks to us about the Lord's desire for us to continue to "grow in wisdom, in stature and in favor with God and man" (Luke 2:52) just as Jesus did while on the earth.
12th Month: Apostolic Government and Creativity
Adar is the final month of the Hebraic year, the 12th month. The number "12" is connected to God's government, the apostolic. The apostolic is about being SENT to GO and BUILD the kingdom of God. Meditate on Jeremiah 1:9-10. This is a KEY passage of Scripture for this entire Hebraic decade! Ask the Lord what He is calling you to uproot and what He is calling you to build. Seek Him for strategies from heaven and for His timing.
Esther and Mordecai: Purim Turnaround
Adar is also the month of Purim, the stunning turnaround that came to an entire nation because of the bravery of Queen Esther and Mordecai (a powerful example of male and female aligning together apostolically). Purim this year is Feb. 26—this is another time gate to WATCH.
Last year, God began to highlight Purim 2021 to me. In December 2020 I wrote:
On Yom Kippur [2020], God showed me that from the time when the COVID-19 lockdown hit our nation (March 2020) to Rosh Hashanah/Feast of Trumpets this year (September 2020) was exactly 6 months. He spoke and said that this is like the first 6 months of the purification treatments that Esther underwent. I believe that we are now in the second set of purification treatments for the next 6 months leading to Purim (Feb. 2021).
There is an Esther paradigm that we are in right now in America and God is bringing MASSIVE redemptive exposure to the Haman spirit and its carefully laid plans—that will ultimately hang on its own gallows. The nation was not only preserved miraculously through Mordecai's and Esther's courage, it was profoundly advanced.
The people of God were empowered and emboldened, by the "new decree," to rise up in faith and courage as well! WATCH for the ways that God is anointing His people to release NEW DECREES that overwrite and overthrow the demonic decrees the enemy is releasing!
WATCH PURIM 2021 for a stunning TURNAROUND like in Esther and Mordecai's day! You have been called to this particular place in this moment in history—FOR SUCH A TIME AS THIS!
This holiday is all about the turning of tables, and JOY and TRIUMPH over the enemy! Evil Haman, who literally was plotting a holocaust of all the Jewish people, ended up hanging on the gallows built for Mordecai! Mordecai and Esther received remarkable favor—and promotion—and the nation was not only rescued but they advanced greatly.
There are literally genocidal-type of decrees that the enemy is releasing now in the midst of COVID. But, we are now in a time of ASTONISHING turnaround like in Esther's day. For many of us, this hasn't looked like what we envisioned or desired, but we are seeing, and will see, the enemy walk right into the traps that he has set.
The enemy has overplayed his hand in America and the nations! God is using the enemy's extreme measures to actually backfire on him and wake up those sleeping in the Church and in the nation—for this global harvest of souls. The Third Great Awakening is HERE! God is catalyzing and igniting awakening greatly, and Purim and these spring biblical feasts of Passover, First Fruits and Pentecost are adding fuel to this holy fire. People get ready!
Blessing for Adar 
I bless you in this month of Adar and all that God has placed in you, even creatively, to release His kingdom on the earth. I bless you and your family in "returning to original intent" as you take full possession of what He has appointed for you from before time began. I bless you to experience the apostolic government of God increasing in your life and in every sphere He has called you to (Isaiah 9). I bless you as a "doe let loose" (blessing of Naphtali) with complete freedom to run on your God-given path and to bring forth freedom to others (Isaiah 61) in this time of favor and global awakening. I bless you as a Mordecai or Esther of this hour, a courageous deliverer who has been appointed on the earth for such a time as this! I bless you as the holy Bride of Christ, like Esther, being purified and prepared out of your oneness with the Lord. May your lamp always be filled with fresh oil as you joyfully await the return of your Bridegroom King!