The Hebraic Month of Kislev
by Lori Perz
We have crossed the threshold into the new Hebraic month of Kislev (Nov. 29-Dec. 28).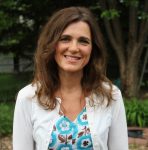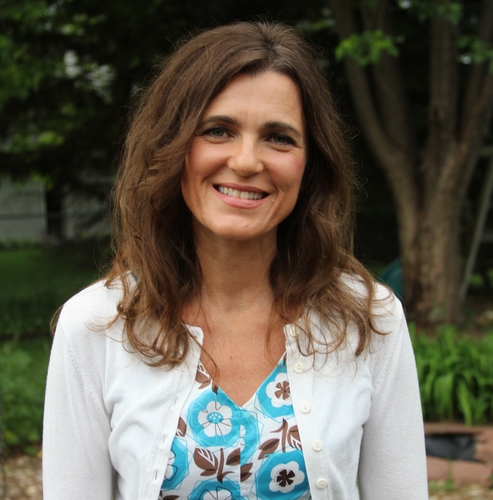 Before we launch into this month, I want to connect a prophetic piece from last month, Cheshvan, including an archeological discovery made in Israel recently.  Cheshvan is associated with the tribe of Manasseh and in Moses' blessing to them he says about them:  "His glory is like a firstborn bull, and his horns like the horns of the wild ox (Deuteronomy 33:17).  In this samemonth of Cheshvan, three stone hornsfrom the altar (Exodus 29:12) that stood in front of the tabernacle at Shiloh were discovered by archeologists!  The tabernacle was positioned there for 369 years.
Breaking Israel Newswrites:  "One of the few elements that would stand against the sands of time was the stone horn-shaped edge of an altar the researchers believe dates to the Iron Age (1200–586 BCE ). The horns were an essential part of the altar and used in the Temple service."  We need to pay attention to prophetic connections in the Hebraic months like this. God is speaking about horns, and many Bible references to them pertain to strength and power.
Horns of Strength and Power
Listen to what God says in Psalm 75:10:  "All the horns of the wicked I will also cut off, but the horns of the righteous shall be exalted."  God is lifting us up in His strength and He is cutting off the strength and power of the wicked.  As we look at the full context of Psalm 75 it speaks of the "appointed time" when God will judge uprightly.  Watch to see what Father God, the eternal, just Judge of all, releases in this month of Kislev in this nation connected to judgment and justice–two sides of the same coin and both rooted in the love of God.  The dam on the river of justice is breaking and the torrent of justice we are about to witness is unprecedented.
Again and again, the Lord underscored Psalm 92:10 to me recently, so receive this promise for yourself in this hour:  "But my horn You have exalted like a wild ox;  I have been anointed with fresh oil."  God is lifting you up in new strength and power–and anointing you with fresh oil! The ox is associated with the apostolic anointing, an anointing that goes before others to break open the way–to plow the path as a forerunner.  The apostolic anointing is about building the kingdom of God.  The kingdom of God is essentially the government of God.
Tribe of Benjamin: 12th Son
Kislev is connected to the tribe of Benjamin, who was the 12th son of Jacob. The number 12 is connected to the government of God.  We can see this theme of God's government all throughout the Hebraic months.  Of course, there are 12 Hebraic months and there are 12 tribes.  Benjamin was also the only son born to Jacob in the Promised Land.  As we weave this together, we see a greater fullness of the government of God, a new apostolic order, coming forth in a new "land" of the promises of God that we have entered into. 
Benjamin experienced a name change from "son of sorrow" to "son of my right hand".  The right hand has to do with authority.  This was not just a change of name for Benjamin, but a change of identity.  Look for ways that God is establishing you in your "new name" and a bringing a shift in your kingdom identity in this month.
Dwelling in Safety
Moses blessed the tribe of Benjamin with this blessing: "May the beloved of the Lord dwell in safety by Him;
He shields and covers him all the day long, and he dwells between His shoulders" (Deuteronomy 33:12). The footnotes for the Amplified Bible offer this insight: "The temple in Jerusalem was located almost between the ridges of the territory of Benjamin, suggesting 'between his shoulders' (see also Josh 15:8). Moses saw it as a symbol of the Lord's presence covering Benjamin continually."  This blessing is a powerful picture of the safety that the Lord provides for us as His sons and daughters.  He covers us all day (and night) long!
Consider this translation of Deuteronomy 33:12 in the Easy-to-Read Version (ERV):  "Benjamin is loved by the Lord and lives close to him in safety.  The Lord protects him all the time like a child at rest on its mother's back." The footnotes provide this compelling thought:  "Literally, 'and he rests between his shoulders.' The metaphor may refer to the custom of a mother carrying her baby tied on her back as she works. See Ps. 131:2."  What a powerful picture.  We are Abba's child, "resting on His back" with His loving presence not only wrapped around us, but His very own Spirit living within us!  We are surrounded, day and night, in His love!
In both translations of Deuteronomy 33:12, we see a theme of resting in God.  He is our safety and we dwell between His shoulders in a place of complete protection and nurturing.  Let this month of Kislev be a time when you intentionally allow yourself to rest in His presence.  Come into a deeper place of knowing Him and trusting Him.  Cast your cares on Him, because He truly does care for you.  When we know and believe that God cares for us, we don't "have a care in the world"!
Kislev:  Warring from a Place of Rest
The name of Kislev also comes from a root word that means "trust" or "hope".  Declare this promise in Kislev as you lean back into the arms of the Lord and trust Him: I declare that I trust in the Lord completely and I do not rely on my own opinions.  With all my heart I rely on God to guide me and He leads me in every decision I make. I am intimate with Him in whatever I do, and He leads me wherever I go (Proverbs 3:5-6).
The tribe of Benjamin were warriors who worked with bow and arrows–and slings.  "They were armed with bows, and could use the right hand or the left to sling stones and shoot arrows from the bow; they were Saul's relatives from [the tribe of] Benjamin" (1 Chronicles 12:2 AMP).  This tribe was skilled in the art of war and they were archers.  Kislev is month to, from a place of trust and rest, receive fresh war strategies and hit the mark with your prophetic arrows!
Kislev is the 9th month and the number 9 is associated with birthing–such as the 9 months of pregnancy.  It's a time for what is inside of you to be birthed OUT of you!  This number also connects to Holy Spirit because of the 9 fruits of Holy Spirit and the 9 gifts of Holy Spirit, as well as harvest!  The harvest is here and it is an appointed time to move in the fruit and gifts of Holy Spirit as one sent out into the harvest fields that are ripe!
Hanukkah: Feast of Renewal
This is the month of Hanukkah, which is called the Feast of Dedication, the Festival of Lights and the Feast of Renewal.  It begins on Kislev 25 and lasts for 8 days, so this year it is from Dec. 22-30.  Hanukkah is an 8-day feast that celebrates the miraculous victory of the revolutionary Maccabees, as well as the miraculous multiplication of oil for the lampstand as they rededicated the desecrated temple of God.
In this passage from John 10, Yeshua is observing Hanukkah and He comes under the scrutiny of the religious leaders:  "The time came to observe the winter Feast of Renewal in Jerusalem. Jesus walked into the temple area under Solomon's covered walkway when the Jewish leaders encircled him and said, 'How much longer will you keep us in suspense? Tell us the truth and clarify this for us once and for all. Are you really the Messiah, the Anointed One?'" (John 10:22-24).
Yeshua answers them: "I have told you the truth already and you did not believe me. The proof of who I am is revealed by all the miracles that I do in the name of my Father. Yet, you stubbornly refuse to follow me, because you are not my sheep. As I've told you before: My own sheep will hear my voice and I know each one, and they will follow me.  I give to them the gift of eternal life and they will never be lost and no one has the power to snatch them out of my hands" (John 10:25-26).
As the dialogue continued, the religious leaders took great offense to Yeshua declaring that "I and the Father are one".  Their offense lead to rage and they wanted to stone Him. They shouted:  "We're not stoning you for anything good you did—it's because of your blasphemy! You're just a son of Adam, but you've claimed to be God!" (John 10:33).
Elohim and elohim
Pay attention to this reply from Yeshua:"Isn't it written in your Scriptures that God said, 'You are gods?' The Scriptures cannot be denied or found to be in error. So if those who have the message of the Scriptures are said to be 'gods,' then why would you accuse me of blasphemy? For I have been uniquely chosen by God and he is the one who sent me to you. How then could it be blasphemy for me to say, 'I am the Son of God!" (John 10:34-35).
This is a profound statement that speaks of who you and I are.  Yeshua is referring to Psalm 82:6 in this account with the religious leaders: "Didn't I commission you as judges, saying, 'You are all like gods, since you judge on my behalf. You are all like sons of the Most High, my representatives.'"  The word for "gods" in this Scripture is "elohim" which can mean "judge" or "ruler". God is Elohim (notice the capital "E") and we are His elohim.  We truly have been appointed as His judges and rulers!
For several years at Josiah Center, I have been bringing a prophetic word about the restoration of the third branch of the ekklesia:  the judicial branch.  As the ekklesia, God's government on the earth, we reflect the three branches of heavenly government (Isaiah 33:22): king (executive); priest (legislative) and judge (judicial).  The Word of God declares that we are priests and kings unto Him (Revelation 1:6), which of course includes the legislative and executive heavenly branches of government. But, the Lord has been highlighting to me the restoration of the third branch: the judicial.  This is connected to the prophetic, as the judges of old like Samuel and Deborah were prophets.  There is much revelation to be mined in all of this!  Watch what God is doing to bring not only a restoration, but a fresh expression of this branch of government, even in our earthly judicial system, in this hour.
Kings, Priests and Judges
Here is another example of righteous judging: God appeared to King Solomon in a dream and essentially said "What can I give you?"  Solomon replied:  "Therefore give to Your servant an understanding heart to judge Your people, that I may discern between good and evil. For who is able to judge this great people of Yours?" The speech pleased the Lord, that Solomon had asked this thing" (1 Kings 3:9-10).  Solomon asked for an understanding heart to judge God's people–and God was very pleased by this request!  We are called to do the same today:  to exercise righteous judgment with an understanding heart.  This is greatly needed in this hour of history!
In 2013, God encountered me with Isaiah 1:26 which has become an "inheritance verse" or "life verse" for me: "I will restore your judges as at the first, and your counselors as at the beginning. Afterward you shall be called the city of righteousness, the faithful city."  When I read the verse, I knew that God was not only speaking about the earthly judicial system (which certainly needs restoration) but He was also speaking about His people sitting as "judges as at the first".  This is a profound return to original intent!
Justice is the theme of the hour.  And we have been given the anointing of God to be His government on the earth, including a judicial dimension.  It's time to judge rightly, to discern correctly.  John 7:24 commands:  "Do not judge according to appearance, but judge with righteous judgment."  It's time for us to bring forth righteous judgment, not demonic, fleshly judgment.  You are God's agent of justice and He has mantled you with a spirit of justice and His strength to turn back the battle at the gates (Isaiah 28:6) and to triumph!  For the harvest that is here and for Father God's great glory!