The Lord's Triumphant Reserve
On May 31, 2008
Chuck Pierce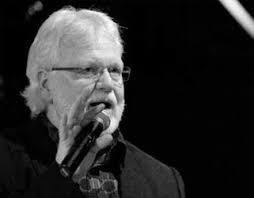 He raised me and showed me the nation of the United States of America. First, He revealed His remnant and where they were positioned. Next, He showed me their strength from state to state to state. He showed me how many were moving over into the enemy's camp of religion. He showed me how others were aligning around race and gender as opposed to mission call and gifting.
Then He showed me high places. These were altars that had been built by the enemy and positioned strategically throughout the land. I saw how the sacrifices on these altars were empowering and keeping an atmosphere held captive by ruling hosts. Next, the Lord showed me the atmosphere.
In this vision, He showed me different layers of the atmosphere in relationship to His presence versus the demonic spiritual rule in that particular area or region. (Some areas have already been taken over, and darkness actually rules those areas.) There were ten ruling centers already developed within the United States. Then He showed me the communication systems between these centers. I saw how one sacrifice empowered one dimension of an evil presence, and then that presence would communicate to another center as together they networked their plan of control. (I could go into great detail here, but I will wait for another time to do this. I have recorded all that I saw from State to State and then Nation to Nation.)
The Lord also showed me covenant roots. He actually showed me the level of nurturing that was still grafted to His covenant root, which He had developed from Abraham's obedience. He showed me how this nation had first been nurtured by that root, but now lifelines from the root system had withered. Actually, some of the lifelines in parts of this nation had dried up, and the root system of that part of the nation had changed, allowing a different root structure to be formed.
He then showed me our conflict between the root systems. These conflicts in the next several years would determine what sort of fruit would be brought forth in this nation. He showed me that the conflicts would multiply and intensify. I actually saw orchards of contention. The interesting portion of this vision was that different people groups in each orchard created a different type of fruit than had been tasted of in past seasons. The only thing I could relate to Biblically was the church that came out of Antioch. The Antioch church was an international church that came about for Kingdom advancement for that season in history.
Next, He showed me how the communication system in the United States was linked with systems internationally and how a new form of global communications was forming in the demonic world. This communication would control financial and legal structures. (I then had a dream where the Lord defined the demon force that controlled the communications). But God! He showed me that His remnant was building new freedom outposts (apostolic hubs). These Freedom Fighters that were rising were a remnant that He called His "Triumphant Reserve." They formed a river that looked like glory moving in each state and connecting with the Hub Centers for demonstration and divine power Impartation.
I recorded the outposts (hubs) I saw in each state. He then showed me other outposts (hubs) that needed to form in some places, and still others where the spiritual atmosphere was now not conducive to freedom. A new type of war would have to develop to regain that portion of the land. He actually showed me how prayer strategies from the last season would be of no affect in this season. Nazareth and Capernaum are good examples of this in Jesus' day. I also thought of how the Lord told the disciples, "This kind does not go out except by prayer and fasting" (Matthew 17:21).
He then showed me new calls being extended from Heaven and angels bringing those calls into the earth. The intercession and travail of today are opening the gates of Heaven for these calls to come to the appropriate individuals who will lead in this hour. Next, He showed me His new leadership. This was a leadership of not just the young generation but also realigned generations.
David's mighty army for this hour is being chosen in a threefold generational alignment. When they align, their hearts became one with His, and the strength to overcome is released. God has deposited revelation and vision within you that will be called up for such a time as this. Find your place in this Reserve and fight for the freedom of our future.