Worship will come from Minnesota
March 5, 2008
James Goll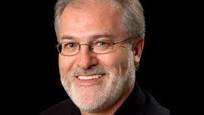 These comments are taken from personal notes written at the Minnesota Apostolic Prophetic Conference on March 5, 2008.
"Worship will come from Minnesota.
God will knock on the doors of historic churches. We need the "Basics" of discipleship again.  
There will be a birthing of a new charismatic movement.
The Deaf and Dumb spirit will be broken off.
The book of Isaiah, chapter 30 will be especially illuminated.
Resting is key to an Open Heaven. Cast all your care for He cares for you.  
Resting is the cradle of the Spirit of revelation.
In an Open Heaven, the Father is revealed and sonship is established.
Revelation 4:"Come up higher." A door is open.  
Raise the bar of what it means to dwell under Open Heavens.  
Apostolic end time ministry will be released.  
Mantle – where the many tribes will come together in Unity.  
Minneapolis and St. Paul will have a worship extravaganza with an athletic stadium filled to more than 40,000!
The LORD is longing for an apostolic re-mantling of St. Paul….
We have shifted from a prophetic era to an apostolic era.  
Declare the changing of the guard at the GATES of the city.
When righteous seed, then a harvest comes….
James D. Kennedy was exemplary of "personal evangelism."  
We will now move to "Presence Evangelism."  
There will be a Jesus People movement….
Behold the Lamb of God, and you'll become permeated with your purpose."