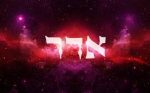 The Hebraic Month of Adar
by Lori Perz
We are now in the Hebraic month of Adar (through March 25) in the Hebraic year 5780.  This month has already proven to be weighty, as Israel just had its third round of elections (March 2).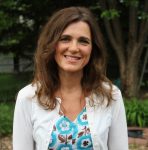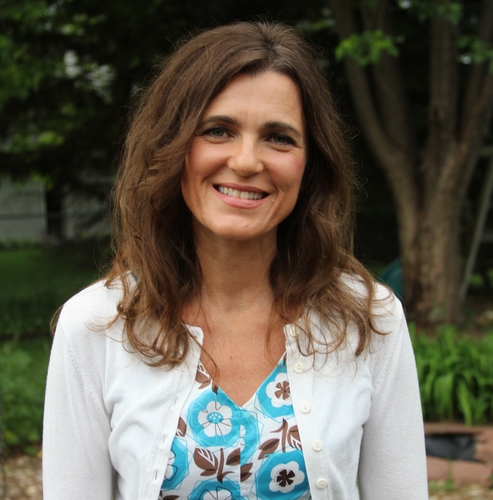 As of this writing, Prime Minister Netanyahu and the Likud Party secured the most seats, but there are more votes being counted from the IDF.  As before, he will ultimately need to form a coalition of 61 seats to fully secure this victory (which he was unable to do the past two elections).  This is important to pray into, as what takes place in Israel clearly has foundational impact on the rest of the world.
Before the elections on March 2, the Lord highlighted the Hebraic date to me: Adar 6/7.  The Hebraic day begins the night before, so at sundown on March 2 (when the Israel election votes were being tabulated and announcements made), it was actually Adar 7.  This date, Adar 7, is the SAME DAY when Moses was born AND died 120 years later. What a profound full circle. The Lord took him to the top of Mt. Nebo and he saw the Promised Land and then he died "according to the word of the Lord" (Deuteronomy 34).
Moses' passing, of course, ultimately meant the commissioning of Joshua (Joshua 1:1-3).  This is precisely the word that Jon Hamill has been prophesying over America—that we have crossed over like Joshua and we are now authorized and anointed to possess our Promised Land, our inheritance.  This is "what time it is"!
The Israeli elections falling on Adar 7 is a prophetic sign not only of what God is doing in His covenant nation of Israel, but what He is doing in His covenant nation of America!  There is a holy "changing of the guard" in leadership and we have crossed over to take the land—for this harvest that is here and for the glory of God.  It truly is a new era.
There is also another key date in Adar:  March 4 (Adar 8).  I brought this piece forward at Josiah Center in my First Fruits messages last month and this month of Adar.  March 4 is like a hidden gem in American history!  It was the day that our Constitutional governance began!  It was also the day that Presidents were inaugurated! Additionally, it was the day that one session of Congress would begin and another would end.  It was a demarcation day.
In light of all of this, consider that the Lord appointed March 4 as the day that the Supreme Court will hear oral arguments regarding Louisiana's abortion law. In summary, this case could be the beginning of the end (do you hear "demarcation day" in this?) of federally-funded abortion in our nation!  Ponder what God is saying regarding the restoration of the three branches of our government—a return to His original intent.  The Lord also showed me that He is speaking about the restoration of His holy government, the ekklesia,and the three branches that we as His sons and daughters represent as well:  king, priest and judge (I have including revelation about this "judicial branch" several times in previous Word in Due Season words).
Most importantly, God is speaking loud and clear through this March 4 Supreme Court case about LIFE being restored in our nation!  Even in the midst of what the enemy is trying to stir up with the Coronavirus.  As I noted last month, there is great momentum with LIFE in America!  This case could be the tipping point of federally-funded abortion being overturned in our nation!  Can you imagine what this will mean for babies, women, families and the healing of our nation?  Can you ponder what this seismic turnaround will bring to this Third Great Awakening and harvest of souls that is happening in America?  Let there be your LIFE and LIGHT, Jesus, in our land!
Along these lines, for those of you who have been following the Word in Due Season over the past year, you will know that I have referred to the prophetic promise in Ezekiel 47 several times.  Once again,Ezekiel 47 describes a river that flows from the throne of God.  Wherever the river flows there is LIFE.  In this "life" theme, the Lord showed me a connection between the 47thanniversary of Roe v. Wade connected to Ezekiel 47, which refers to the Dead Sea.
In 2016, LIFE was discovered in the Dead Sea!  The Dead Sea and the surrounding region actually used to be a lush garden—until Sodom and Gomorrah turned it into the desolate area that it is now.  But it is returning to its original intent—"back to the garden"!  This is what God is doing on a grand scale in this hour—bringing everything back to His original intent.  And, just as the Dead Sea is the lowest place on the earth and a womb is the lowest place in a woman's body, there is LIFE coming back into the womb!
I was staying at a friend's home recently, and she led me to my room.  As soon as I walked in, my eye caught a souvenir from Israel.  It was a towel, shrink wrapped, from En Gedi–this is in the Dead Sea region!  I knew this was an exclamation point from the Lord.  Not only that, the next day I was preaching and bringing forth this word about Ezekiel 47/Roe v. Wade 47thanniversary and the womb coming to life.
An intercessor texted me around the same timewith an article about, of all things, the Dead Sea!  It had gorgeous photos of the region around the Dead Sea filled with color and flowers (because of all the recent flooding)!  That was another astonishing confirmation from the Lord.  What has been dead in our lives, our cities, and our nations is coming back to LIFE!  Original intent.  Because of the "chesed":  covenantal love, kindness, mercy and compassion of our Father God.
Adar is the final month of the Hebraic year, the 12th month.  This means that this is a time for completion.  What have you begun that God is calling you to complete? The number "12" is connected to God's government, the apostolic.  The apostolic is about being SENT to GO and BUILD the kingdom of God. Meditate on Jeremiah 1:9-10.  This is a KEY hour for this passage of Scripture! Ask the Lord what He is calling you to uproot in your life and what He is calling you to build.  Seek Him for strategies from heaven and for His timing.
Adar is connected to the tribe of Naphtali.  Nazareth, where Jesus grew up, was in Naphtali.  This is speaking to us about our origins this month. It's a key time, once again, for a "return to original intent" which the Greek word "apokastasis" speaks of in Acts 3:19-21.  It also speaks to us about the Lord's desire for us to continue to "grow in wisdom, in stature and in favor with God and man" (Luke 2:52) just as Jesus did while on the earth.
Capernaum, the center of Jesus' ministry, was also in the region of Naphtali.  Most of Jesus' sermons were preached there.  What we see from this is that Naphtali was a central place.  It was the geographic place appointed for much of His ministry.  This is a key month to realign with Jesus as the center of your life (Matthew 6:33) and to allow your ministry to flow from that reality.  It's also a time to take a fresh look at the geographic dimension of your life.  Where has God placed you?  Why? Is He possibly taking you to some place new?
Some claim that most of Jesus' disciples were from the tribe of Naphtali. Adar is a month to look at our covenantal alignments.  Also, who is discipling you?  Who are you discipling?
The tribe of Naphtali were warriors and artists.  That is a powerful combination in the spirit realm! Naphtali was the tribe of writers, poets, dancers and more.  Adar is a time to allow the Lord to unlock the creativity He's placed in you. Because each of us is made in God's image, and He is Creator God, we are all creative!  Seek the Lord about creative expressions that He's calling you to release.  Step up and step out in faith and CREATE!
The tribe of Naphtali were also "eloquent in speech" and peacemakers. Our tongue carries the power of life and death (Proverbs 18:21).  Our words literally have creative power.  Our words, in a sense, frame our world.  This is a key month to watch our words and take care to speak only words that edify and build up (Ephesians 4:29).  Additionally, this Hebraic decade of "pey" that we are in means "mouth", so it is the Decade to Decree and Declare!  Adar is also a time to deeply enter into the peace of God so we can manifest His peace as peacemakers.  "Blessed are the peacemakers, for they shall be called sons of God" (Matthew 5:9).
The blessing Naphtali received from Moses in Deuteronomy 33:23 is powerful: "Naphtali is abounding with favor, full of the blessing of the LORD; he shall take possession of the Sea and the south."  You are highly favored because you are child of God!  You are FULL of the blessing of the Lord–filled to overflowing so you can POUR OUT blessing on others.  Adar is a time for you to "take possession" of the "land" God has given you, just like Joshua!  The land that Naphtali was given was fertile and beautiful, like a paradise.  Like what the Dead Sea once was—and is now becoming!
Jacob also blessed Naphtali with a profound blessing in Genesis 49:21 (AMP): "Naphtali is a doe let loose, [a swift warrior,] Which yields branched antlers (eloquent words)."  Naphtali was like a doe let loose–speaking of freedom.  The name also means "sent forth" which speaks of the apostolic anointing.  It is a key month for you to enter into the fullness of your freedom in Christ and from this place of freedom, to go forth to proclaim liberty to others.
I have been prophesying out of Isaiah 61 for several years.  I encourage you to decree this chapter over your life and family–it is called the Year of Jubilee and the Year of the Lord's Favor.  Jubilee is ultimately about freedom and restoration—once again, a theme of "return to original intent".  Jesus IS our Jubilee!  Therefore, jubilee is an eternal reality that we can access by faith!
Finally, the army commander Barak, came from the tribe of Naphtali.  He partnered with Deborah to secure the victory over the Canaanites.  In Judges 5, we see a picture of male and female working together to bring victory and deliverance to an entire nation. This is a picture of what God is doing in this hour as He restores the true masculine and feminine. This is a key dimension of the true apostolic emerging—male and female working harmoniously together to rout the enemy and advance the kingdom of God!
Adar is also the month of Purim, the stunning turnaround that came to an entire nation because of the bravery of Queen Esther and Mordecai(another powerful example of male and female aligning together apostolically).  The Lord has strongly highlighted the significance of Purim this year (March 9-10), especially with all that has been taking place with Iran now and over the past few months (ancient name is Persia—just like the setting for the Book of Esther).
There is even a supermoon on Purim.  What this means is that God has placed a major exclamation point in the celestial sky regarding this year's Purim!  He is broadcasting it for all the world to see, just as it states in Psalm 19:4: "Yet their voice [in quiet evidence] has gone out through all the earth, their words to the end of the world."
Watch closely this Purim season!  This holiday is all aboutthe turning of tables, and JOY and TRIUMPH over the enemy! Evil Haman, who literally was plotting a holocaust of all the Jewish people, ended up hanging on the gallows built for Mordecai!  Mordecai and Esther received remarkable favor—and promotion–and the nation was not only rescued but they advanced greatly.  We are now in a time of ASTONISHING turnaround like in Esther's day.We are seeing, and will see, the enemy walk right into the traps that he has set.  The enemy has overplayed his hand in America!  God is going to use the enemy's extreme measures to actually backfire on him and wake up those sleeping in the Church and in the nation.  The Third Great Awakening is here!
I bless you in this month of Adar and all that God has placed in you, even creatively, to release His kingdom on the earth.  I bless you and your family in "returning to original intent" as you take full possession of what He has appointed for you from before time began. I bless you to experience the government of God increasing in your life and in every sphere He has called you to (Isaiah 9).  I bless you as a "doe let loose" with complete freedom to run on your God-given path and to bring forth freedom to others (Isaiah 61) in this time of favor. I bless you with entering into new strength as you walk upon the heights and release life-giving words and the peace of God as a son or daughter of God.  I bless the spirit of adoption within you, and released from you, that cries out "Abba Father"!  His chesed covenantal love for you is unfailing!