Katherine Watsey's word for Region 8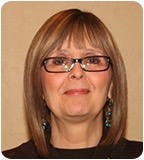 You are in a new season.  Region 8 you are like a gate.  Region 8 is the gate. Things that have been unfolding in Region 8 that are strategic even to confirm this prophetic word.  Karen, I prophesy over you and Region 8 that you are a gatekeeper and all of you are gatekeepers. Karen, you have an anointing for borders and boundaries.  It's interesting that you have prayed over the northern borders. I understand that Chuck Pierce gave a prophetic word that this year we must focus on borders.  When we say that, it doesn't just mean the northern border of the country…What God is saying that He's given Region 8 authority over the nation and the borders of this nation.  You are gatekeepers.
There are people that are sneaking in the gates.  God is going to expose that. When you had a castle in the OT times or Medieval times, you would sit the gatekeepers and watchmen would sit on the walls of the castles and take their turns and watch to see.  They were trained to see who was coming. They saw the way that the horses were riding, color of clothes, of course they could see if it was a great army. That's why they were set up on the wall. They would judge what was coming and warn the rest of the city or the region when they would see ahead of everyone else.   
I want to prophesy that you're seers for this nation.  You're not just over your states. You have paid the price and laid down your life.  The Lord is saying I'm giving you a new authority in this region now. You have authority over this nation to be the gatekeepers over the borders and boundaries of the nation.  
Region 8:  God is giving you a new mantle, new anointing, new authority.  AT SYOR this past weekend, Dutch and Chuck need to come to Region 8.  Region 8 needs to plow for the NATION.
Root system also in the ancients here in this region that's tied to how these people are getting in to our region, especially in MN, so the Lord is giving a new mantle of plowing.  The Lord is giving you wisdom to find your root so that you can pull down this root that we're focusing on at this regional meeting. That's the word of the Lord to you.
I'm giving you all a new gatekeeper anointing.  Because this is going to affect the nation, it's not just going to affect our region.  So the region is what Karen has authority over but God is saying to all of you, I'm changing your sphere of authority today.  Most of you pray for the nation anyway. Region 8 you're going to keep the gate.
Region 8 is the continental gate of the nation–of the continent!  You are gatekeepers. God is going to give you authority at this gate you're entering now to expose this structure.  Karen, this is the word of the Lord to you. God is going to bring more people to you. This is only the beginning. You are going to have intel.  You are going to have all kinds of key things. This region is going to pray and shift the invasion that's trying to attempt to come in this nation.  God says I'm giving you authority as gatekeepers to be the watchmen and stand on the wall and to protect. God says I will dismantle this structure and I will expose it because of Region 8!
Kathryn gave key Scriptures for Region 8:
Ez. 33:7
Ez. 3:17
Is. 54:2-3  Enlarge tent pegs; God is saying to enlarge your tent pegs; your region is enlarging; you have this region but in the spiritual realm, this region is enlarging to affect nation.
I Chron. 9:22 all those chosen to be gatekeepers at the threshold were 212; stand in the gap; stand in the gate; just like this continental gate; just like the host people opened the gate; you've been chosen to be gatekeepers over these thresholds; He is putting a newer anointing on you for your own thresholds also in your own states, your own gates
I Chron. 23:5  4,000 were gatekeepers; taking gates; new level of worship and PRAISE that's our weapon; Region 8 will be known as a region of WORSHIP and PRAISE!
The glory is going to come through the gate.  All of this preparation and plowing is preparing the way of the Lord.  As God releases revelation to you, even individually in your states and in your region together.  The glory of the Lord is going to come through the gate. That's what the gates were originally created for.  The continental gate was created for God's glory. He is coming in His glory. You'll be the gatekeepers because there were gatekeepers in the temple watching over what was happening.  
Gatekeepers were set inside the temple as well as the city gates 2 Chron. 23, He stationed the gatekeepers in the house of the Lord…He has stationed us to not only close the gates to the enemy but OPEN the gates to the Lord.  That will be another phase to what you're doing. God is going to speak to you and give you wisdom about that. That's why we're doing all of this!