Prophetic Word for North Central Region 8
January 1, 2012
Katherine Watsey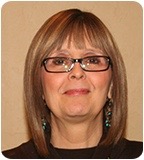 This year the Lord is going to take us to a new level in the supernatural.
As we are learning to go up to the angelic highways and back down to the earth and we are learning to co-labor with the hosts of heaven, we will now see a shift because the creation is going to arise and co-labor with us.  
Earthquakes will help us, the wind will help us, the creation is arising to help us in a way we cannot imagine.  We need to co-labor with creation and the Lord is going to open our eyes to see the creation responding with heaven but it will be in the natural, a response in the natural, the land will fight for us.
Creation will enter into judgement for us as a warring co-laboring warrior for us and with us.
For the Region –
A new level of authority is coming to our region and it will impact all of us. A new level Holy Spirit is coming.
To Iowa: The Lord showed me His glory is getting ready to come through the continental gate in Iowa and spill over to all the states in our region.
Region – The Lord is taking us as a region to the next level of strategy and keys of revelation to bring about extra ordinary breakthrough. We will strike the mark like never before.
The Lord is going to bring about supernatural covenant between us in this region and He is giving the leaders of the states in our region revelation not only for our region but for the nation.
The Lord will be waking us up and our teams between 3-6 a.m. and give us His strategy.  Complete strategic downloads are coming to the state leaders. Places that are lacking in each leader's team are going to be filled this year – divine connections are coming for each leader.
Karen, more help is coming for you to administrate – Help is on the way! Favor is coming for all the leaders and their teams.
Our region will also shake this year but the shaking will expose corruption in the states in our Region and even the nation. Great exposing for corruption is coming for every sphere every mountain.
Do not look to the natural in the shaking for God will judge the government and state governments this year. The Eliakims are coming forth. Pray for the Eliakims to arise.
God is going to raise up an army in our states! The warriors are coming forth. Finances will also be released to the leaders in our region.