Reopen the Gate to the Lord
October 2012
Katherine Watsey

(in behalf of the Savannah Portage prayer strike led by Dan & Kristin Walch)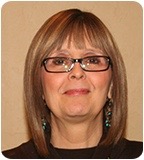 … Stand in the gap and repent for blood wars over the trade routes from ancient times until today…
even for the blood wars of today with human trafficking being used on these routes.  
The Lord says to close the iniquitous ancient trade routes to the enemy, CLOSE THE GATE.  
The Lord says to re-open the trade routes to the Lord REOPEN THE GATE TO THE LORD not only for Minnesota but for the nation…that this will affect even the nation says the Lord.
THERE IS TRADE PORTAL THERE THAT MUST BE CLOSED TO THE ENEMY AND RE-OPENED TO THE LORD THAT WILL HAVE AN AFFECT ON THE WHOLE NATION.  THIS WILL AFFECT THE WHOLE I-35 CORRIDOR . . . NAFTA THAT WAS SENT AGAINST OUR NATION, THIS WILL ALIGN WITH THE PRAYERS PRAYED FOR THE HIGHWAYS…GOD WILL OPEN A NEW HIGHWAY IN THE HEAVENS WITH THE HOSTS OF HEAVEN AS WELL, OVER THE NATION FOR RIGHTEOUS TRADE ROUTES.